Each year Toyota Carlsbad holds the We Care, You Choose Campaign, where we ask our San Diego community to nominate and vote for their favorite local charity. As a part of our Loving Care initiative, Toyota Carlsbad awards four charitable organizations in our area with a $2,500 contribution, to be potentially matched by Toyota USA for a total of $5,000 per charity.
We checked in the the worthy winners and here is what they had to report:
Canine Companions for Independence
, the non-profit organization that provides assistance dogs for people with disabilities free of charge, was honored to receive $5,000 through the We Care, You Choose Campaign. Thanks to this generous donation, 10 future assistance dogs in professional training received veterinary care to ensure their health and well being.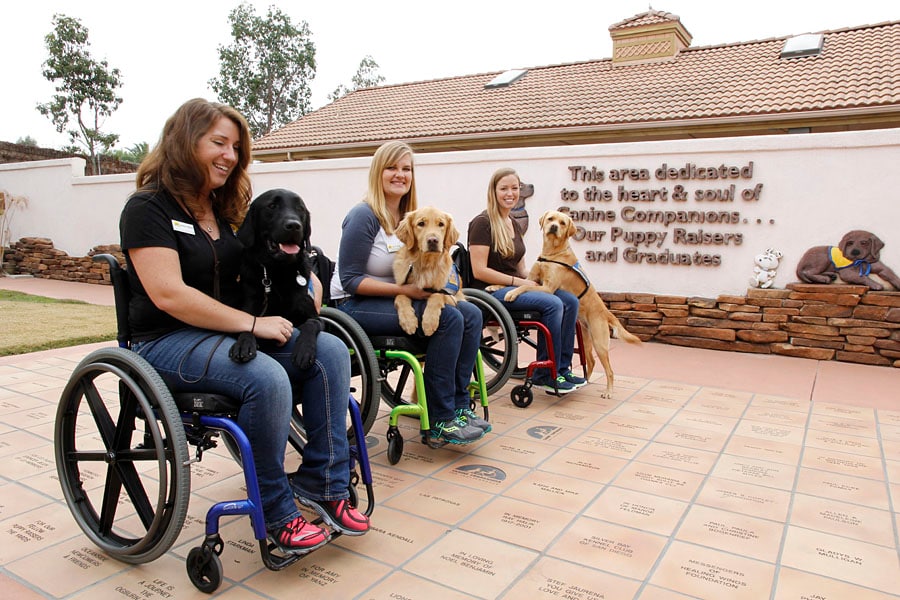 Canine Companions relies on volunteers to raise, socialize and provide basic training for the puppies in our program from the age of eight weeks until about 16 months. Then, the puppies are returned to one of our six regional training centers nationwide for six months of further training with professional instructors. During this time, the dogs receive extensive training, temperament testing and health evaluations.
At our Southwest Regional Training Center in Oceanside, our veterinary technician, instructors and kennel staff monitor the health of our dogs. Health is a key component in determining whether a dog is suitable to become an assistance dog. All dogs undergo PennHIP and OFA evaluations to ensure that they are not affected by hip or elbow dysplasia, common conditions in large breed dogs that would impact the length of their careers and ability to work. Outside of the dogs selected for our breeder program, dogs are also spayed or neutered. Of course, any out of the ordinary medical concerns that arise are also treated and monitored, as well.
At around age two, a Canine Companions dog that exhibits good health, high trainability and a loving, hardworking temperament will be matched with a child, adult or military veteran with a disability. Trained in approximately 40 commands to help with practical tasks, Canine Companions assistance dogs open doors, retrieve dropped objects, activate light switches and pull lightweight manual wheelchairs. They also provide immeasurable emotional benefits to their human partners, resulting in greater independence, inclusion and quality of life.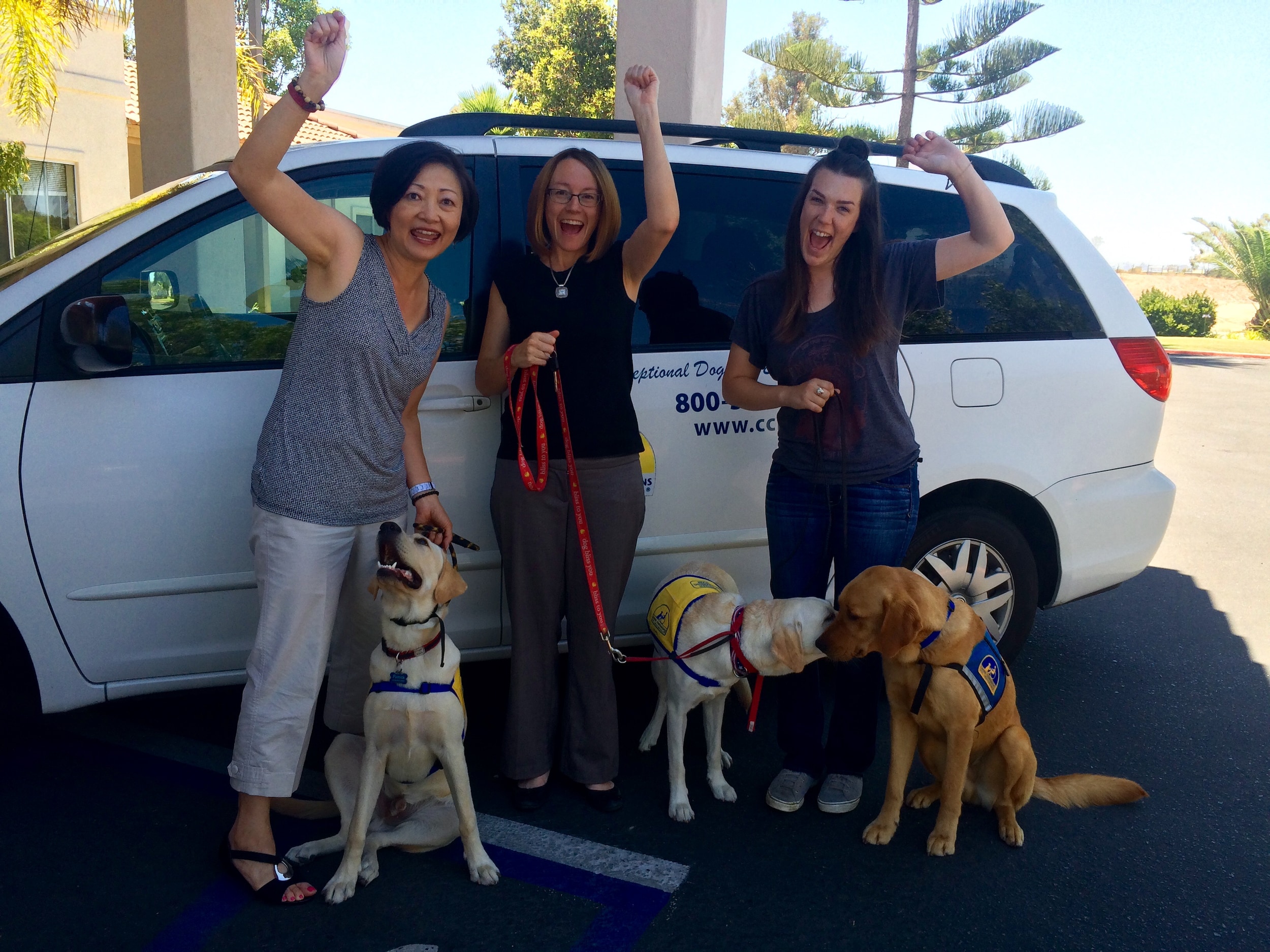 If you'd like to see for yourself, they invite you to attend the next
graduation ceremony
honoring the newest teams on February 10 in Oceanside.
Note from Blog Writer: I attended a graduation years ago and it is something all animal lovers should see at least once in their lifetime. Bring tissues because it is a very touching ceremony that demonstrates how dog devotion and human love intertwine and ultimately make life amazing for everyone. Good stuff at Canine Companions for Independence, Oceanside Campus
Trauma Intervention Programs of San Diego (TIP)
volunteers work alongside the Carlsbad Police and Fire Department to provide emotional support to those in traumatic situations. This program is there to help citizens through what is, most likely, the worst day of their life.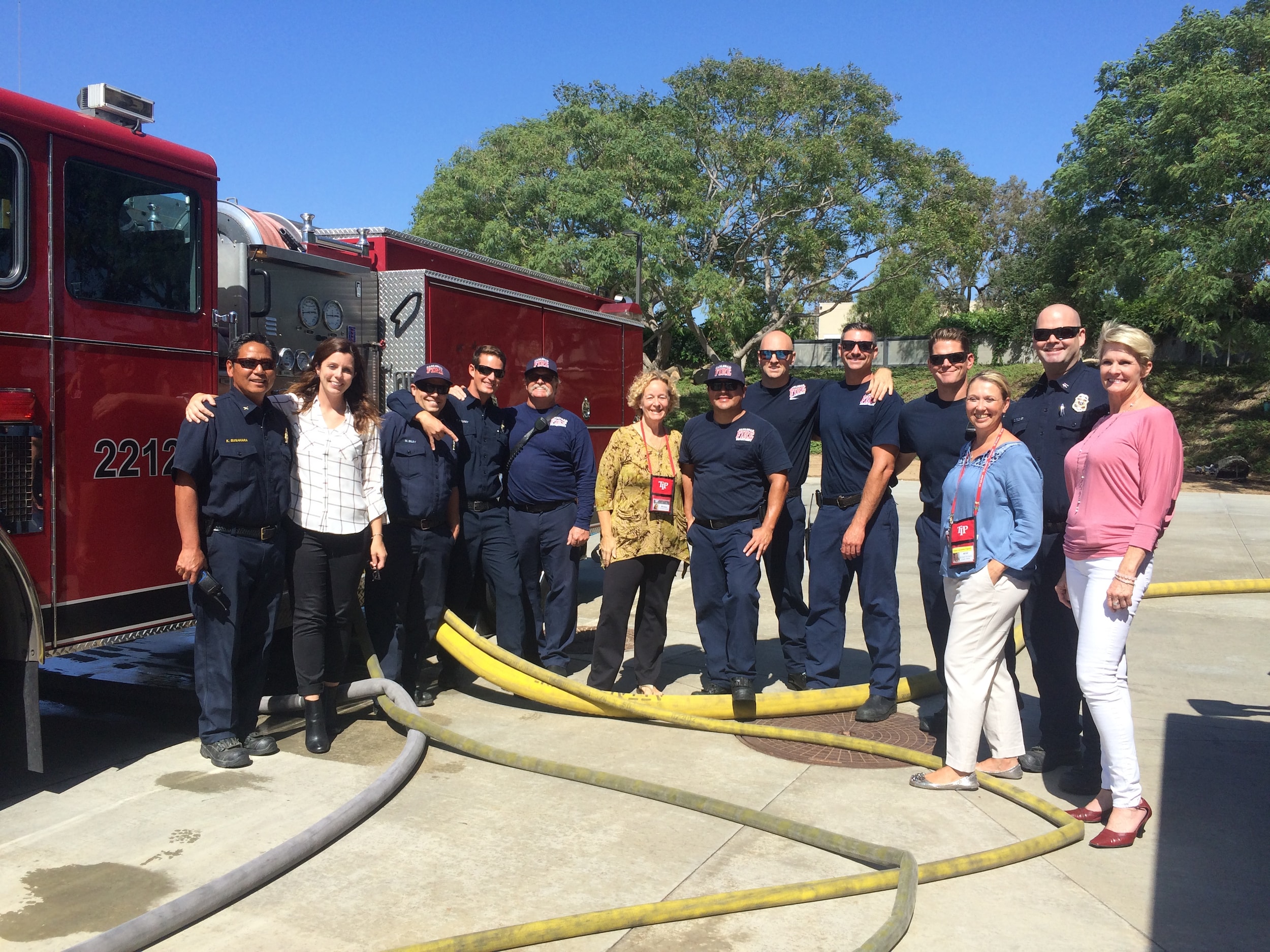 After a traumatic situation happens (such as an assault of any nature, robbery, suicide, sudden death of a child or loved one), TIP volunteers are dispatched to the scene to help. Within around 20 minutes, a volunteer will have dropped everything they are doing and arrive at the scene. TIP stays after the paramedics and police leave. The TIP team is trained to offer hope that the person can survive this tragedy.
They help them enter the first steps of the healing process by offering practical support. Most citizens are unequipped for dealing with death, for instance. TIP can help with the basics of finding a mortuary and arranging those services. They can connect folks with chaplains, social workers and counseling services. The goal is to provide a safe space emotionally for traumatized family members and others affected to simply feel and share and have someone present to hold the hope.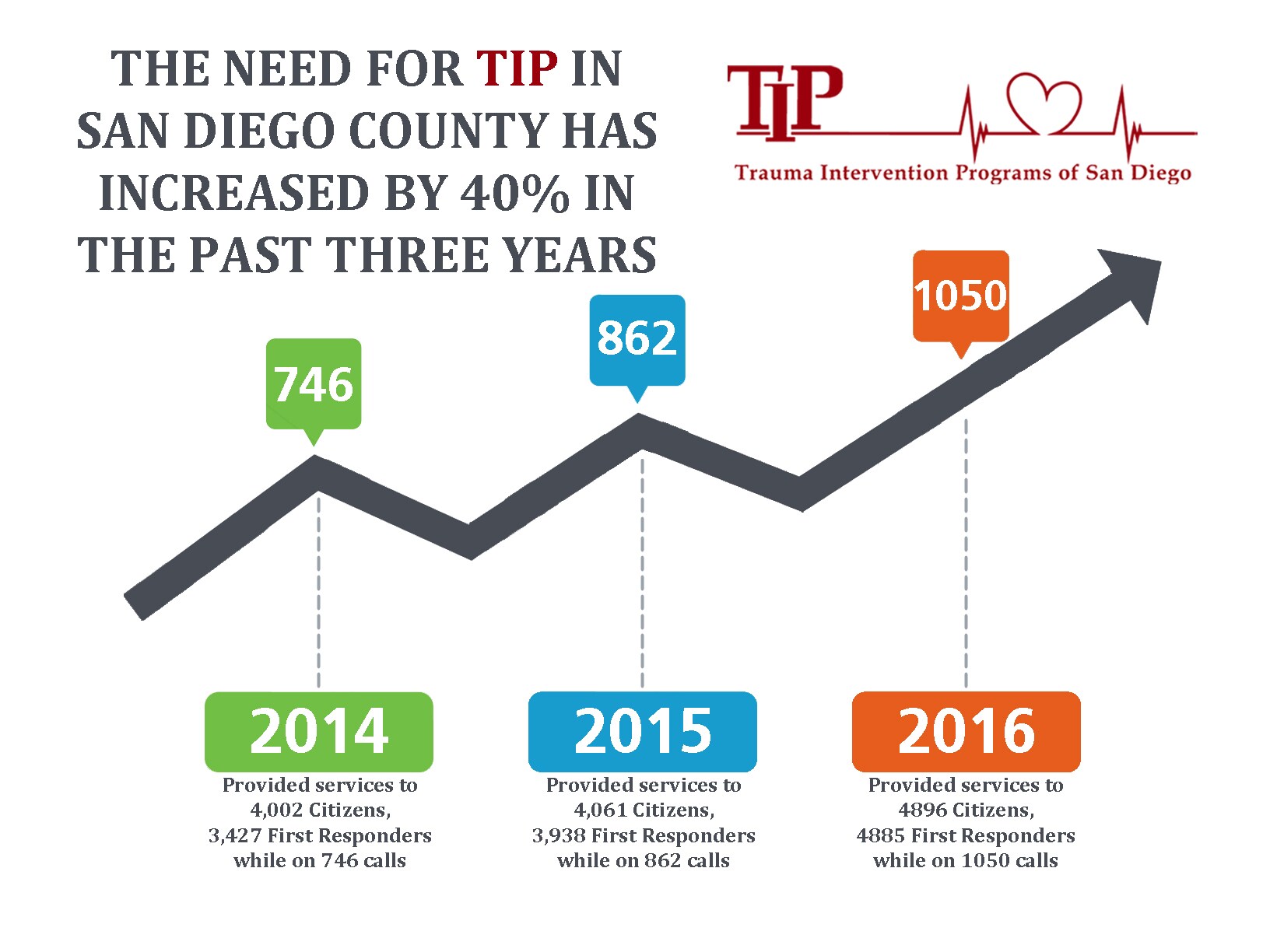 Calls are up by 40 percent in the past three years, and the organization runs on grants, donations and sponsorships. There is no cost to the city or to the citizens that receive TIP services. Funds from Toyota and other donations are used to print up valuable resource guides to area services that could help. Since some of the trauma scenes occur on the side of the freeway, the volunteers need safety vests and flashlights for visibility. Money is also used for volunteer trainings that happen twice a year.
Woman's Resource Center
provides supportive services, counseling, shelter, and education to North San Diego County women, men, and children involved in or threatened by domestic violence or sexual assault.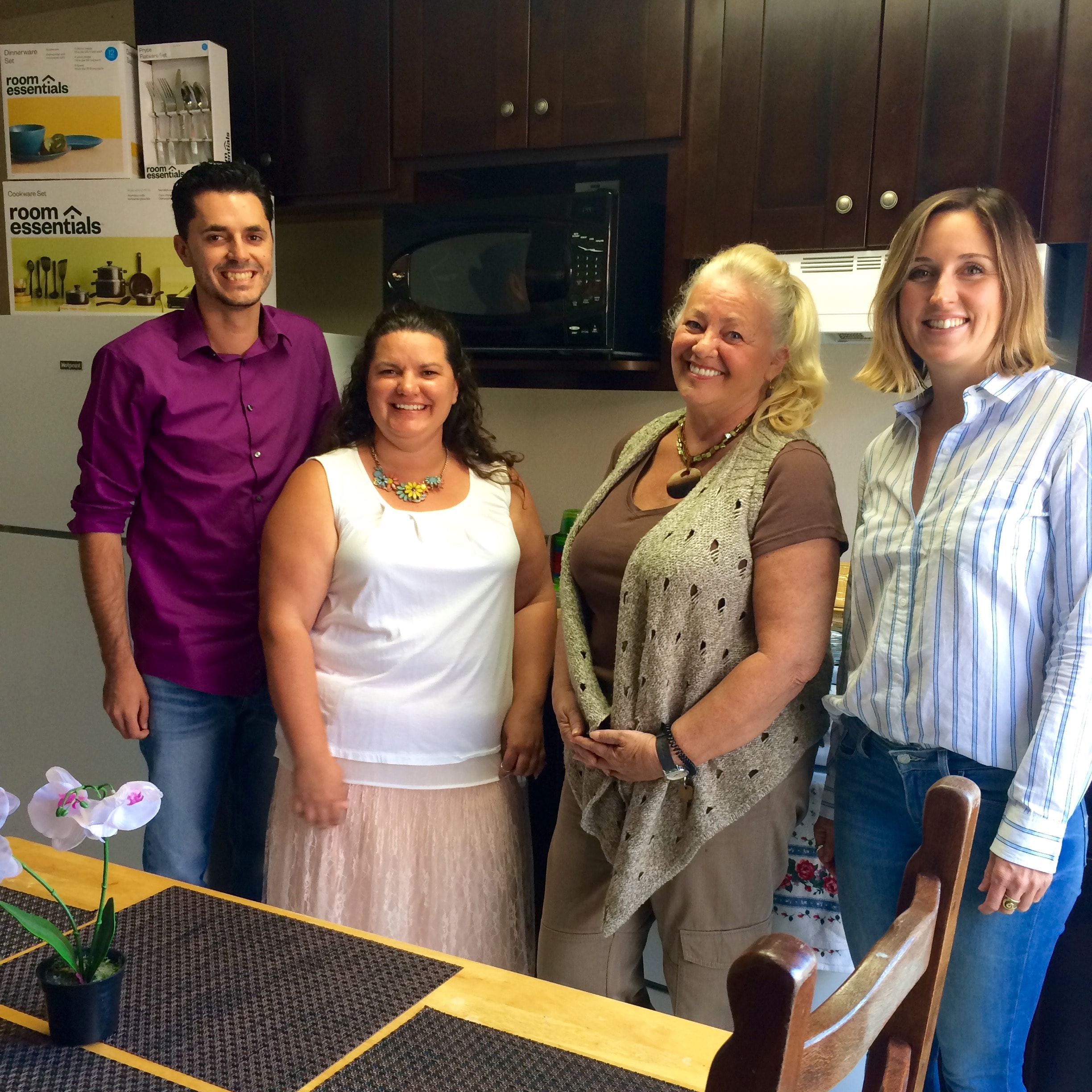 They are currently preparing for folks in need to move into two of their apartments. The $5,000 will provide each of those families with counseling and case management for one year.
The road the wellness starts with goal-setting, and WRC is proud to share examples of what that can look like when people receive the support and stability they need.
•
One client has been able to study for and pass the CA Bar Exam
•
A client who set a goal to be more active has now started training and doing bicycle races
•
A client wanted to go back to school to get her MBA and she has just been accepted into a Masters program
There are many other WRC successes, including this inspiring story of a very shy and quiet young man who almost witnessed the death of his mother at the hands of his father. She survived and they fled to the WRC agency. He stands close to 6 ft tall and can seem intimidating. Yet, slowly the shy and quiet giant has opened up and has become a smiling, laughing and courageous young man. He spoke in front of WRC's auxiliary group FRIENDS at a fundraiser they were having. He thanked them for the opportunity to go to camp and told them of his dream to be a Chef. That young man has been invited back to camp as a Jr. Counselor this summer. Amazing things can be accomplished when compassion and caring take center stage.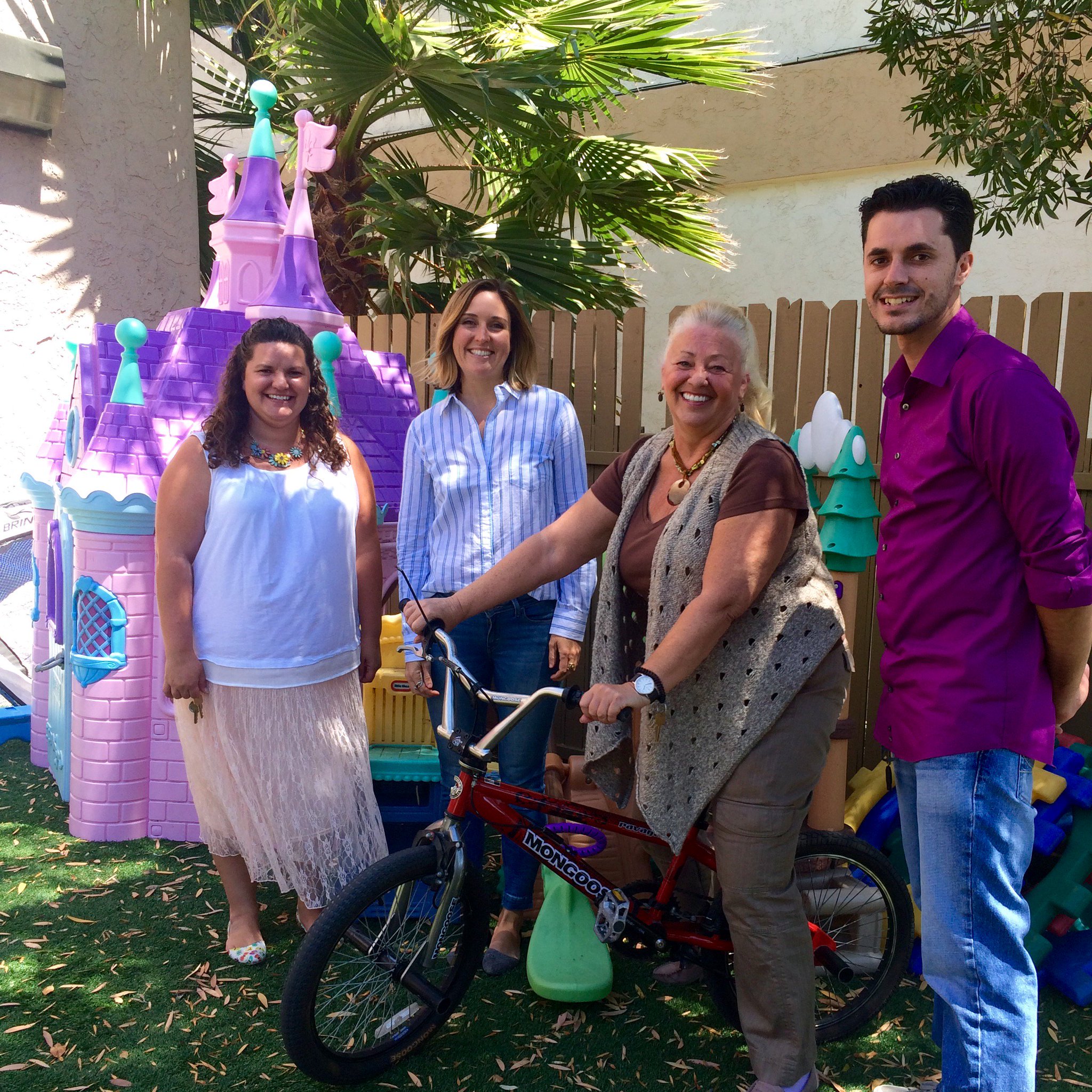 Carlsbad Education Foundation
supports every student at every school in the Carlsbad United School District with school-level specific programs. This is significant because most public schools are not able to offer learning opportunities the older generation may have taken for granted. While a lot of us grew up with music, art and science classes as a standard part of a school day, they go unfunded today. This is where CEF and other organizations chip in to keep these classes alive.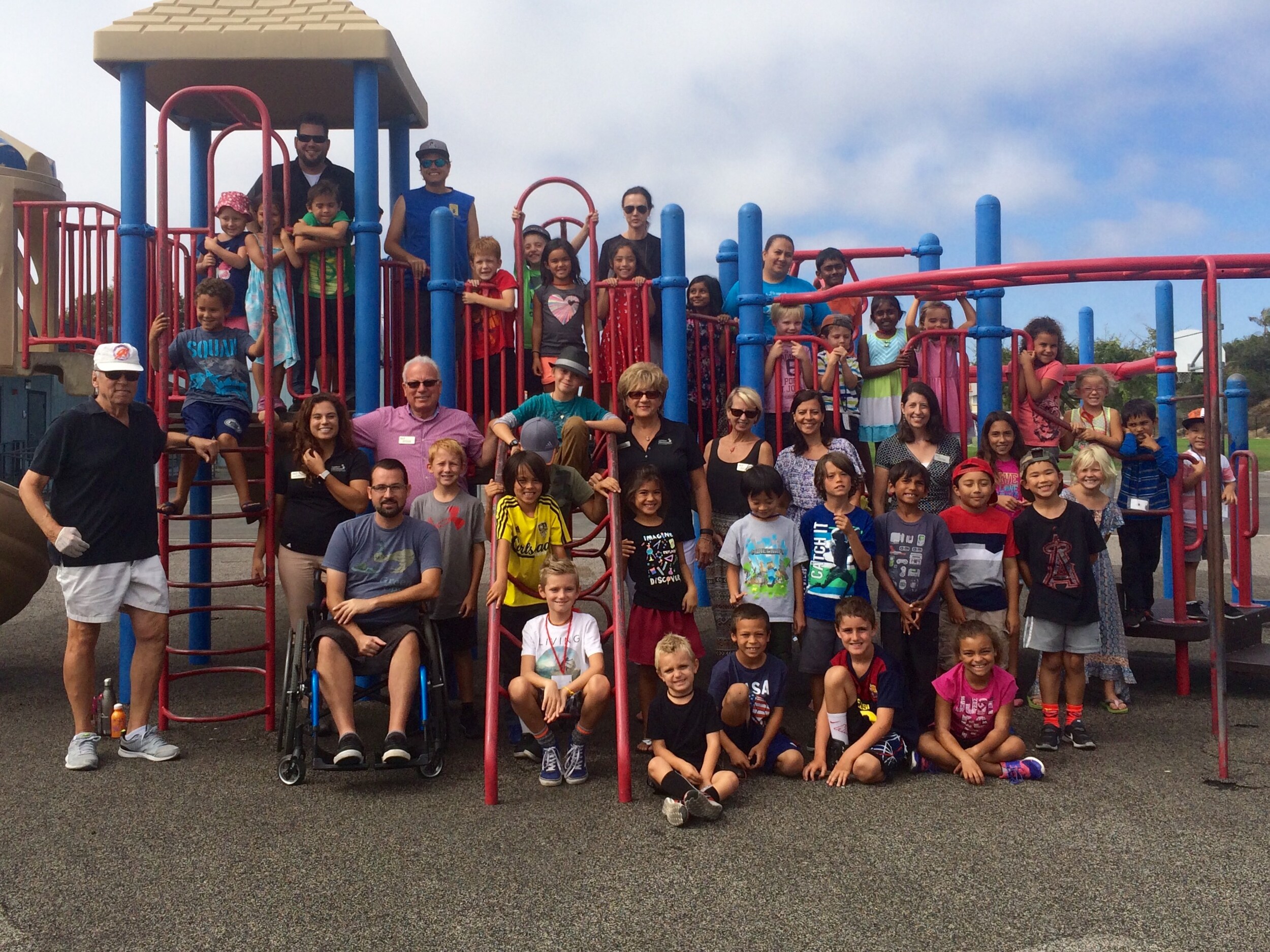 The Toyota funds have helped them launch the Science Lab Supercharge that provides materials for science experiments and labs for 4th and 5th grade students in all Carlsbad elementary schools. Once again kids get to dissect frogs and other interesting things and now have the opportunity to find their passion for science at an early age!
Because partnership and donations make a huge difference in the programs CEF promotes, they are able to hold great community events. Most recently, the CEF held "Pedal for a Purpose" on March 11, 2017 at the Omni La Costa Resort and Spa. This event was a chance to ride a set up stationary bikes as a group to raise CEF dollars. The CEF always has events in the works, so be sure to check out their
events page
for more information.