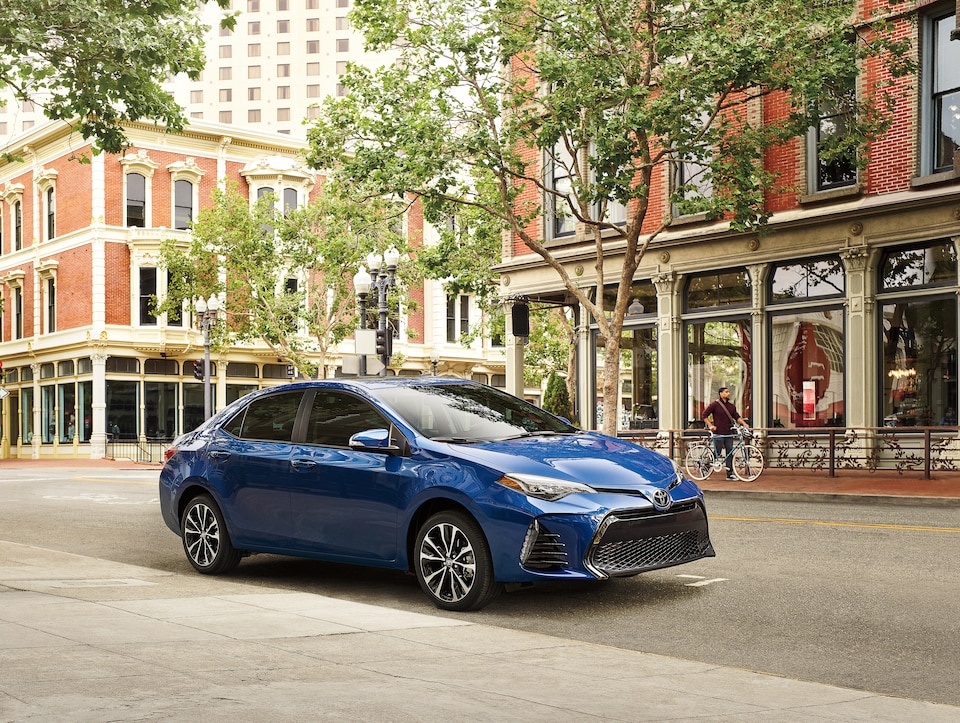 ​
Good news, Apple-users and Toyota Corolla-lovers alike! The 2019 Toyota Corolla Hatchback comes standard with the Entune 3.0 Audio system, a massive 8-inch touchscreen, and (drumroll, please) Apple CarPlay. Now you can enjoy Apple mobile device integration along with all the hatchback versatility, safety tech, and comfort the Corolla Hatchback has to offer!
What is Apple CarPlay?
Apple CarPlay is a smartphone integration system that puts your favorite apps and features at your fingertips, granting easy access so that you can keep your focus on driving.
Whether you use Siri to issue voice commands, the touchscreen to select apps, or the Corolla Hatchback's physical buttons and dials to take control of your infotainment, Apple CarPlay makes it easy to take advantage of your smartphone's capabilities on the go.
Apple CarPlay grants hands-free control over:
Apple Maps: Need directions? Looking for the nearest gas station? The Apple Maps app is at your command. You can even use Siri to ask for the best route to the nearest coffee shop!
Phone: Make calls and listen to voicemail all without ever having to touch your phone.
Messages: Dictate text messages or have Siri read current texts aloud so that you never have to look at your phone while driving to communicate with friends and family on the go.
Music: Take full command over your soundtrack with a word or the touch of a button. Search for specific albums or songs, see what's up next, and more.
Apple CarPlay also lets you take command of other popular apps like Podcasts, Spotify, Pandora, Audible, and much more. Catch up on the latest episode of your favorite podcast, finally make it through that book you've been reading, expand your musical horizons, and more on the move!
Test drive the new Corolla Hatchback and explore Apple CarPlay at our dealership today!