​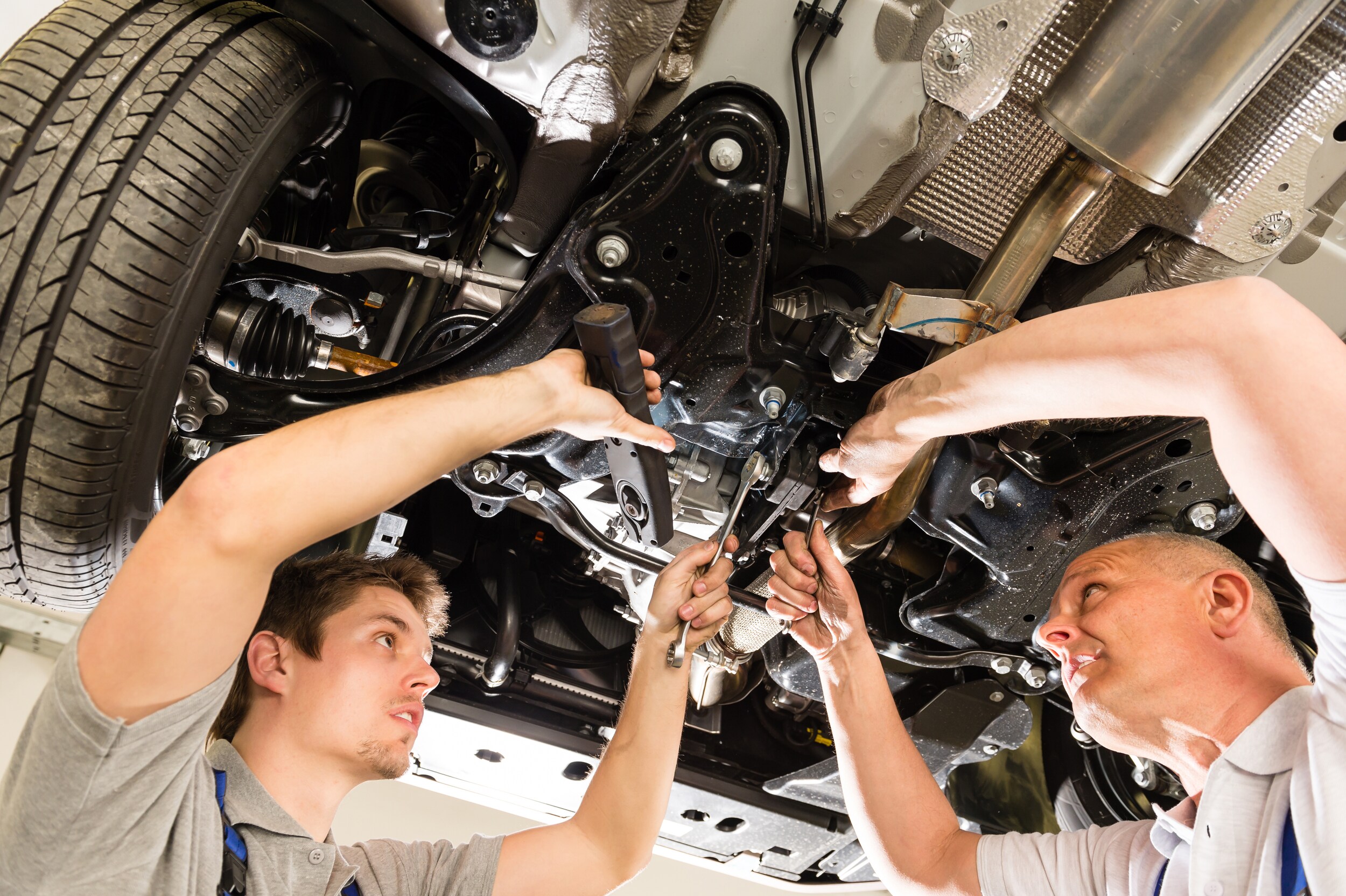 Our service center employs some of the best service professionals in the area. There are many different types of service that your vehicle may require over time, and we can provide you with everything from simple routine maintenance, like oil changes and tire rotations, to more involved things like multi-point inspections and brake repairs. We understand how important it is to have a professional complete this work for you, and we hope you'll place your trust in our Toyota experts.
Some of the different services that we offer include the following:
Oil Changes and Filter Changes
Depending on the model of Toyota that you have, you should likely be getting an oil change completed once every six months to a year. That time frame really has a lot to do with the model of vehicle you have, where you drive it, how often you drive it and the type of oil that it takes, but we've got you covered with speedy oil changes when you need them.
Chassis Lubrication
This is routine maintenance that we usually perform along with an oil change. This will keep your suspension and performance features running as they should.
Tire Rotations and Brake Inspections
Tires are expensive to replace. That's why we want to make sure you have your tires inspected and rotated every so often. This will help lengthen the lifespan of your tires so you can save money. Brake pads are important to your safety, and servicing these regularly is vital.
Tire Pressure Checks
Once we have determined that you still have enough tread left on your tires, we will check the pressure in all four of your tires. This is a pretty easy maintenance task that you can even do yourself. If you find that there is a tire that needs air, it's important that you don't overfill your tire. Too much or too little air in your tires can lead to an increased risk of a blowout or a flat.
Testing Your Battery
A vehicle's battery should be tested each year. This test will look at the quality of the battery, check to see if it can charge and ensure that it can hold a charge. If it's time to replace your battery, we can help you pick out the right fit for your model.
Multi-Point Inspections
We can conduct thorough inspections to ensure that your vehicle is running properly as a whole. In many states, this inspection must be completed in a satisfactory manner for a vehicle to be legally driven on the road. These are great for preventing more costly repairs down the line.
Replacing Your Air Filter
This is an easy task that ensures you have the proper airflow needed through your engine.
Wiper Blade Replacements
Make sure that you're using the right type of windshield wiper blade for the season that we're in. Each type of wiper blade is used for something different whether it be rain, snow, slush, ice, etc.
Replacing Your Exterior Bulbs
In order to properly see the road at night, your headlights should be checked and replaced as needed. We can also perform maintenance on your headlights so the lights are functioning at their best.
We want to make it as easy as possible for you to schedule an appointment. Give us a call if you want to bring your vehicle in for maintenance or repairs. We can also help you determine what a good schedule would be moving forward. Contact us today for more information.