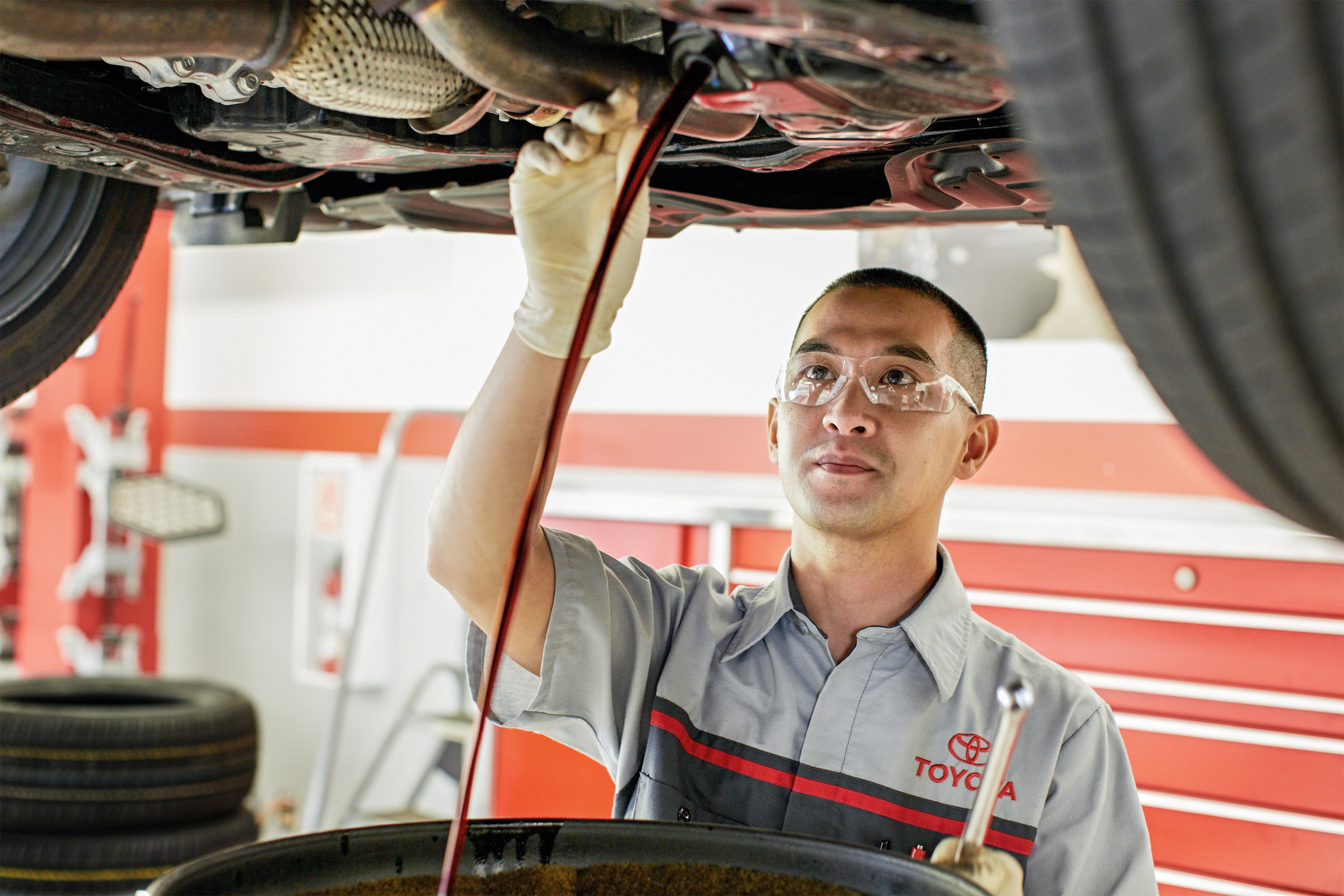 ?
At Toyota Carlsbad, servicing your vehicle is easy. We sell a wide range of new and used Toyota models in our inventory, but also make it easy to keep your vehicle running smoother for longer with the help of expert mechanics. Check your owner's manual for the recommended service intervals and schedule service with us to keep your vehicle running well. Learn nine top reasons below why routine maintenance service is so important for Toyota drivers and reach out to our service department to keep up with regular maintenance.
1. Durability
More than 80-percent of all Toyota vehicles sold 20 years ago are still operating today. Drivers choose Toyota for its longevity, but only with routine services such as oil changes and tire rotations will your vehicle provide the durability that makes the brand so popular.
2. Resell Value
Toyota ranks highest in resale value by Kelley Blue Book. It earns its rankings due to its comfort, reliability, and enjoyability. With routine maintenance service, you'll get the most money for the vehicle should you decide to sell.
3. Genuine Parts
Genuine OEM parts designed for your Toyota model protect the vehicle against wear and tear and breakdown. OEM parts include a warranty as well. Here at Toyota Carlsbad, we only use parts made specifically for your Toyota.
4. Less Worry
Adhering to the regular maintenance schedule provides peace of mind and comfort in your vehicle. Confidently diving from one location to the next without the worry of car trouble or breakdowns is worth it.
5. Save Money
Regular vehicle maintenance service keeps the vehicle operating smoothly, reducing the need for expensive repairs down the line.
6. Ensure Safety
Regular maintenance prevents wear and tear that may damage major components in the vehicle. Such a mishap can cause an accident or leave you stranded on the side of the road.
7. Improved Performance
Vehicles perform better with clean engine oil, fresh transmission fluid, and other routine maintenance services. Routine maintenance keeps your Toyota performing at its best.
8. Fuel Efficiency Improvements
Want to save money at the pumps? Oil changes and other routine maintenance services make that possible.
9. Reduce Pollution
Reduce carbon emissions by scheduling routine maintenance service. Vehicle pollution and smog heavily contribute to poor air quality. You can do your part to prevent pollution.