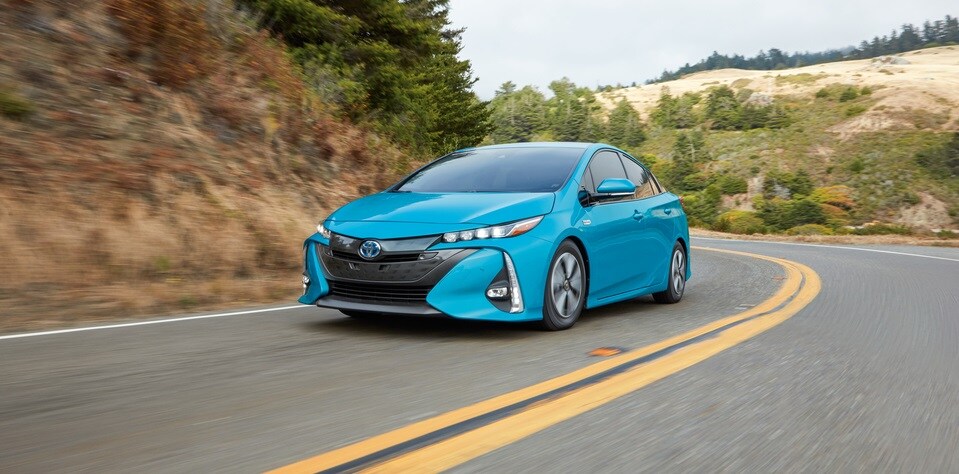 Did You Know You Can Earn Huge Rebates and Tax Credits with Your Environmentally-Friendly Toyota in California?
As you may know, the state of California is going green. The need for sustainable business practices, zero-emissions manufacturing, and environmentally-friendly vehicles is now greater than ever. And here in California, we are proud to be leading the way for others to follow taking the necessary steps towards a healthier planet for the future. As an easy way for you to get involved in the statewide efforts to go green, we encourage drivers in the greater Carlsbad area to explore the Clean Vehicle Rebate Project (CVRP)!
Administered officially by CSE for the California Air Resources Board, this project is designed to greatly reward those living in the state who have chosen to purchase or lease new eligible zero-emissions and plug-in hybrid vehicles. Simply by becoming the proud owner of an automobile that will contribute to cleaner air, you are immediately eligible to earn a very sizable rebate that you surely don't want to miss.
Enjoy Rebates and Tax Credits in California for Going Green!
The Clean Vehicle Rebate Project generously offers up to a whopping $7,000 in electric vehicle rebates for the lease or purchase of a new model that is fuel-efficient enough to be eligible. Just by doing your small part of driving around a car with fantastic fuel economy, you may be able to earn thousands of dollars back entirely because of the model that you selected.
As if you needed any other reasons to join the club of drivers who proudly have an all-electric or plug-hybrid vehicle to call their own, you now have the reason of adding thousands of dollars to your bank account in addition!
Of course, at the same time you also will save tons of your hard-earned money at the gas pump as well if you wisely choose to buy an electric or hybrid vehicle. You've probably spotted these types of high-tech cars around the city of San Diego and Escondido, as more and more shoppers are making the smart decision to buy them. In fact, there is a remarkable new plug-in hybrid model from Toyota that has been a huge hit with California drivers, as this vehicle has a truly amazing total driving range that can take you from San Marcos to Oceanside more than 30 times over!
Discover the Toyota Prius Prime here at Toyota Carlsbad
We'll have you know that the new Toyota Prius Prime plug-in hybrid is officially an eligible vehicle for this Clean Vehicle Rebate Project in the beautiful state of California. As the smartest and most advanced hybrid model we have seen from the brand to date, we aren't surprised that the Prius Prime is efficient enough to earn rebates and tax credits for those who buy or lease it.
The new Toyota Prius Prime is the hybrid vehicle that you can plug-in and charge-up whenever you please, because this convenient plug-in hybrid is all about the best of both worlds. It possesses an incredibly affordable price tag which is made even more appealing thanks to this CVRP rebate and tax credits! And we are thrilled that the Prius Prime is currently available right here at our Toyota dealership based in Carlsbad, not at all far from San Diego.
You'll be amazed with the big savings that you immediately start to see at the gas pump as you make your daily commutes around Escondido, San Marcos, Oceanside and beyond with the Toyota Prius Prime plug-in hybrid. If you'd like to test drive this cutting-edge new Toyota model for yourself, then please stop by our showroom here at Toyota Carlsbad to do so!
Go green and save money at the same time with the new Prius Prime.
Shop Our Prius Prime Plug-In Hybrid Inventory