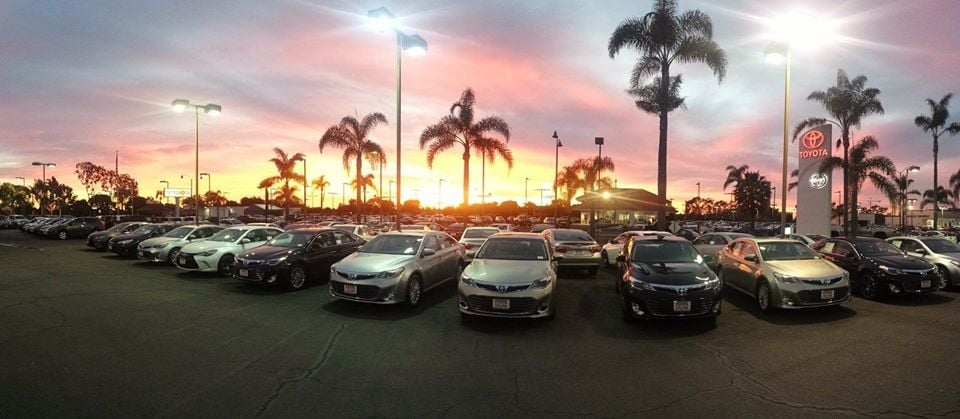 You've decided a new Toyota vehicle here in our showroom that you
 know is the right choice for you. So, the next step comes when you find a way to pay for it. You've got options and at Toyota Carlsbad, our team is here to help you every step of the way. The biggest question and decision drivers have to make with financing is buying or leasing, and figuring out which one is right for you. That's why we've taken the tim
e to explain each one so you can make your decision with all the information you need!
Buying Your New Toyota
If you choose to buy, you're entering an agreement that you are financi
ng the vehicle, and will pay off the agreed upon price with a monthly payment, until the amount is paid in full. Your payment is calculated in a variety of different ways, but once you've paid it all off, you no longer owe any money on your vehicle, and will not have a car payment.
Buying a vehicle also means no mileage or use restrictions, which is good for those who know they're getting a vehicle for the long haul, and plan on owning it for a lot time, or people who drive a lot with big commutes that are more than average as they will rack up plenty of miles per year.
Leasing Your New Toyota
With a lease, you still come to an agreed rate for a monthly payment, but you're only paying off a percentage of the vehicle's overall worth through a 36-month timeframe. You also have to adhere to wear and use guidelines which means not going over the mileage of 36,000 miles on your leased vehicle after the terms are up, and properly caring for it using the warr
anty coverage offered through service at Toyota Carlsbad.
When your lease is finished, you have options. You can enter a new lease with a brand-new vehicle, if you like your current ride you can buy it at the remainder of its residual value, or you can go in a different direction. Leasing makes sense for people who have normal driving habits, and don't want as long term of a commitment, with the flexibility to upgrade after a three-year period.
Discuss Lease and Buying Options with Toyota Carlsbad Today
If you'd like to learn more, our team would be happy to provide you with all the details, and answer any questions you might have, so contact our finance team today and we can get started with you soon.